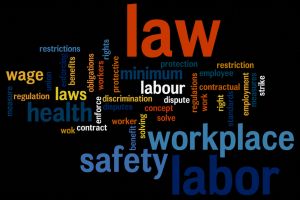 Workers' Compensation, also known as workers' comp, is a state-mandated insurance program that provides compensation to employees who suffer job-related injuries and illnesses. Workers' Compensation for nonprofits works the same way it does for commercial businesses. In general, an employee with a work-related illness or injury can get Workers' Compensation benefits regardless of who was at fault. In exchange for these guaranteed benefits, employees usually do not have the right to sue the employer in court for damages for those injuries. Benefits provided under Workers' Compensation for Nonprofits are generally limited to a schedule or maximum limits. The injured worker also is entitled to time loss compensation if the injury causes lost work days.
If your nonprofit has employees, you are required to have Workers' Compensation insurance in place. Because Workers' Compensation insurance is mandated by law, Nonprofits think that it is just one more overhead expense that provides little benefit. Having Workers' Compensation for your nonprofit is a real benefit to your operation.
Work Comp pays medical bills, E.R. visits, operations, rehab, and lost wages. It is much more cost effective to pay a small premium as compared to having no coverage and getting sued by an injured worker and their attorney.